Johnston Canyon Lodge & Bungalows
Banff, Alberta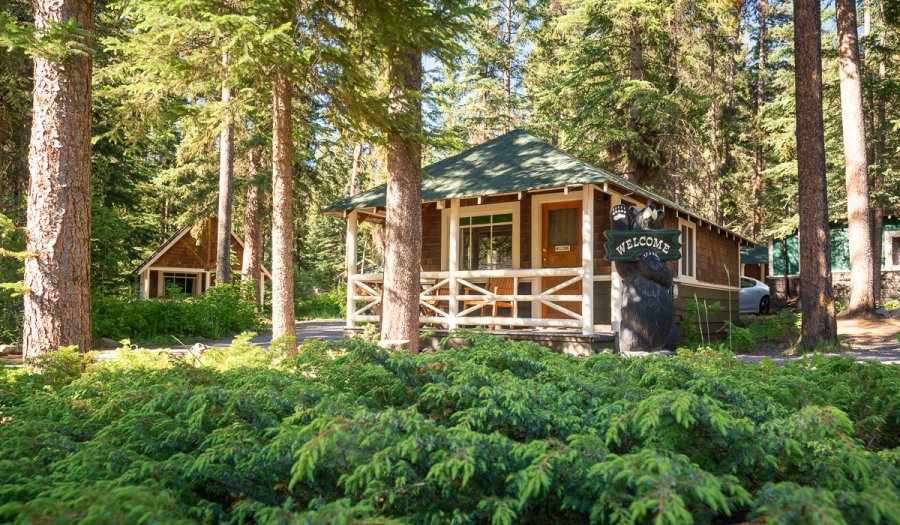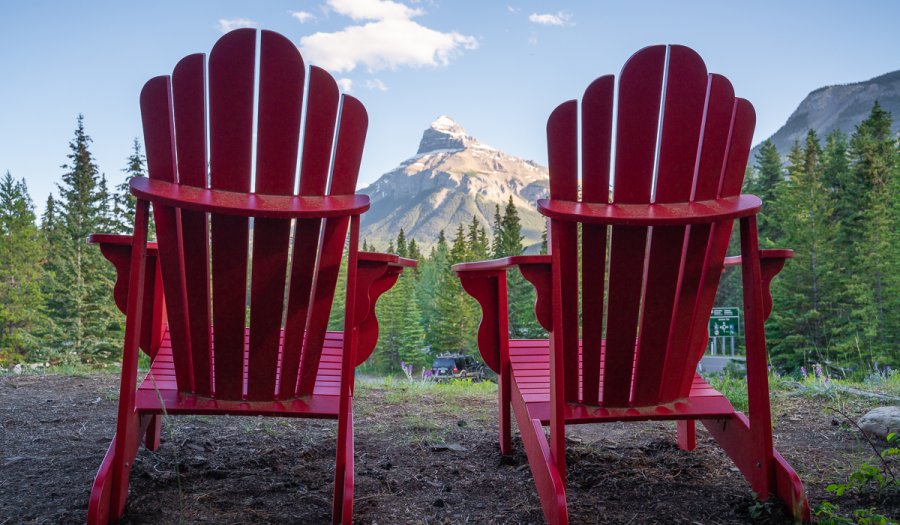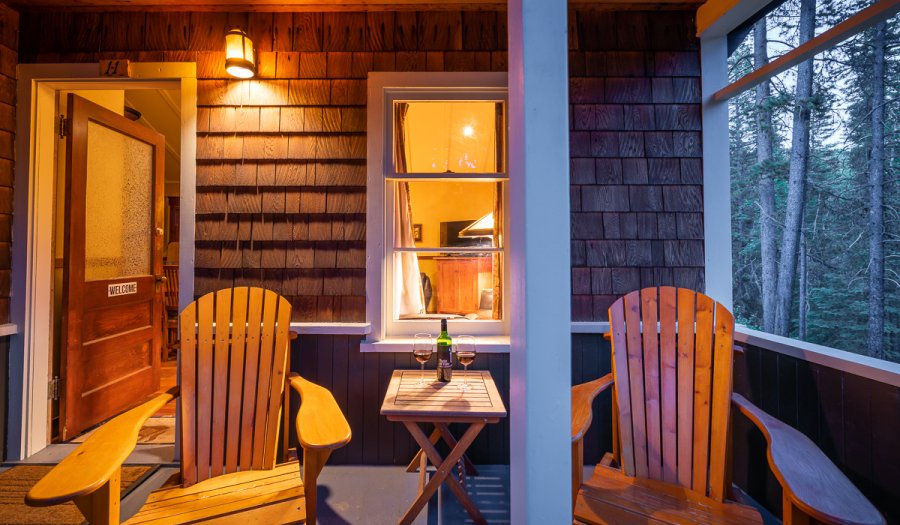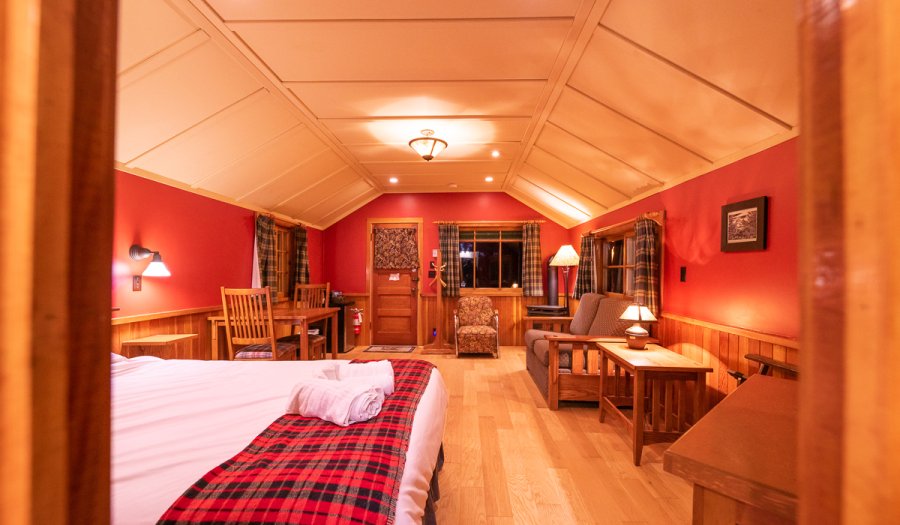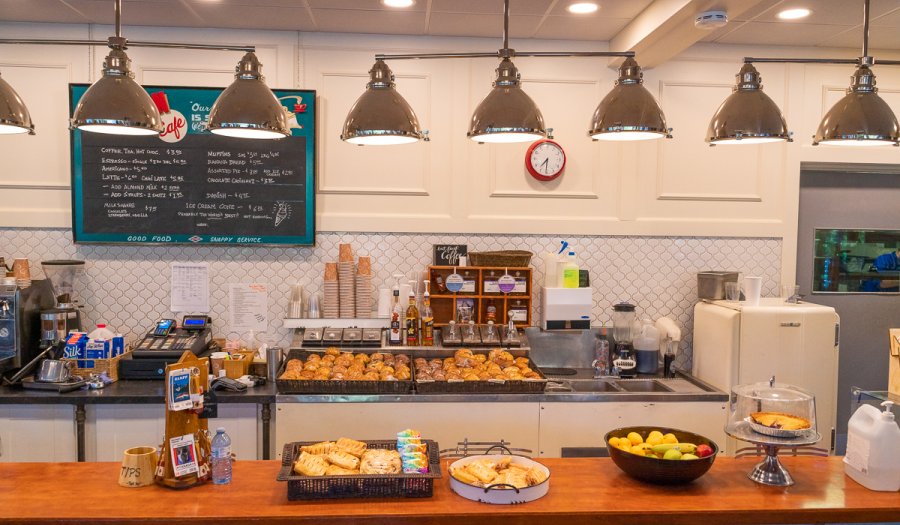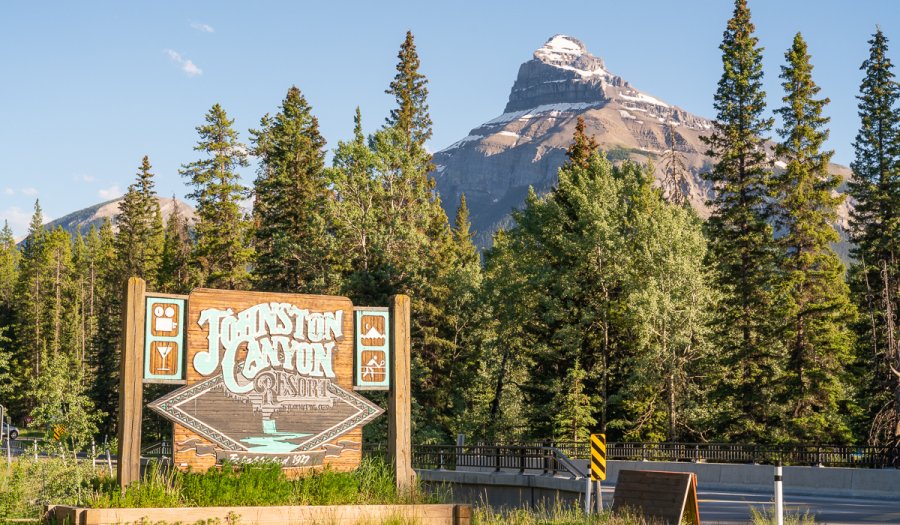 Discover our heritage bungalow and cabins located at the trail-head of Banff's historic Johnston Canyon.
Just a 20 minute drive west of Banff on the scenic Bow Valley Parkway, our property is set within 5 acres of natural pine and spruce forest. It is truly the ideal central basecamp to explore all of the spectacular sites and natural wonders presented in the Banff-Lake Louise region.
We've been proudly family owned and operated since 1926 and offer 42 heritage bungalow/cabin accommodations in a variety of sizes and amenities. Within the lodge, we also offer both a market/cafe and a restaurant bistro to enhance your stay with us.
We offer 42 unique units, including bungalows, studios, cottages and our breathtaking carriage house.
The Bungalow (Large)
From $645 CAD / $516 USD
For 4-6 people: A spacious bungalow with dedicated parking, two separate bedrooms, queen bed in each, hide-a-bed or (cot if requested) full kitchen, microwave, gas stove, electric oven, coffee maker, kettle, hairdryer, large flat screen TV to watch Blu-ray or DVDs, sound system, arts and craft furniture, vaulted ceiling living room with wood burning fireplace, vintage slipper bathtub, robes, patio. Ideal for two couples or a small family. Interiors reflect Frank Lloyd Wright arts and crafts era; mica light fixtures, hard wood floors and original working appliances. (Cots or hideabed will incur a $20 fee).
The Bungalow (Small)
From $595 CAD / $476 USD
For 2-4 people: An individual bungalow – shared with a duplex studio. This bungalow has a large open space bedroom connected to the living room. Queen bed, wood burning fireplace, coffee maker, hair dryer, very large spa like bathroom accented with a vintage slipper tub and suspended podium sink, bath robes, large flatscreen TV to watch Blu-ray or DVDs, hide-a-bed, sound system, bar fridge, individual patio. Perfect for romantic retreat or young family. (Cots or hideabeds will incur a $20 fee)
The Studio
From $395 CAD / $316 USD
For 2 people: A duplex unit attached to a larger bungalow; this is our most economical yet very comfortable offering. A queen bed, bar fridge, coffee maker, sitting area, flat screen TV for enjoying Blu-ray or DVDs, either a private patio or creekside view, dedicated parking stall. Franklin gas fireplace, shower / bathroom. Cozy and ideal for comfortable accommodation for an individual seeking a personal retreat or couple seeking a basecamp for exploring the Rockies.
The Studio (with Fireplace)
From $445 CAD / $356 USD
For 2 people: A duplex bungalow with a queen bed, spacious open concept sitting / living room with wood burning fireplace, Franklin vintage gas heater, bar fridge, coffee / tea station, Flat screen TV for Blu-ray or DVDs, sound system. Dedicated parking space. Ideal for an individual seeking a personal retreat or couples wanting a romantic fireplace and a basecamp for exploring the Rockies.
The Cottage (Family)
From $445 CAD / $356 USD
For 4 people: One double bed and two single beds in an open concept cottage. Flat screen TV for viewing Blu-ray or DVDs, coffee / tea station. An economical choice for families of four wanting to experience a cabin in the Rockies. (Cots or hideabed will incur a $20 fee).
The Cottage
From $495 CAD / $396 USD
For 2-3 people: Spacious and charming cottage; dedicated parking. Private patio and large open concept bedroom and living space. Queen bed, sitting area, single hide-a-bed, flat screen TV for watching Blu-ray and DVDs, sound system, bar fridge, Franklin gas fireplace, hairdryer, shower/bathroom. One of our most popular choices. Great for couples or a family with one or two little ones who could share a single bed. Interior design arts and crafts with Mica light fixtures and furniture. (Cots or hideabed will incur a $20 fee)
The Red Cabin
From $445 CAD / $356 USD
For 2 people: One of the most popular original bungalows from 1927, set on the forest edge. One queen bed, individual cabin with a porch, flat screen TV for viewing Blu-ray or DVDs, sound system, coffee/tea station, vintage Franklin gas fireplace. Very cozy, quiet and charming – set in the forest. Ideal for a couple or individual seeking a personal mountain retreat.
The Carriage House
From $545 CAD / $436 USD
For 2 people: The most unique bungalow on the property. Large open space bungalow, queen bed with a raised sitting area, wood burning stone fireplace, bar fridge, tea/coffee station. Vintage slipper bath tub and pedestal sinks. Raised patio with views of Pilot Mountain. Perfect for a very romantic retreat for a couple or an individual retreat. Includes a breakfast coupon for two and a bottle of wine.
We're very happy to host you and your furry family member. Each pet will incur a $25 additional fee. If excessive/unreasonable mess or damage has occurred, an additional $150 will be charged. Pets are not allowed on the furniture or bed (bedding). If possible, please bring dog mats or beds and if you forgot one – we can try to source something appropriate.
All pets must remain on leash on the property while in Banff National Park – at all times. It is a federal law. We are in a wildlife corridor with vast wilderness surrounding us so it would be easy for an excited dog to escape and run off only to be completely disoriented. By keeping the pet on a leash – you ensure the safety of wildlife, your dog and yourself.
A dog may run at a Grizzly or Black Bear which initially may cause the wild animal to bolt; however – like any cornered animal, it may then decide to defend itself, turn on the dog and charge back at it with serious fury. The dog then instinctively bolts back to the owner. This has happened with tragic results and the fault sadly lies directly on the irresponsible owner.
Always carry doggy bags and it is the owner's responsibility to pick up any of the pets droppings … and carry it out with them and discard in an appropriate garbage bin. DO NOT hide the bag behind a tree or shack… for the love of DOG.
Finally – your dog will love to explore here. The fresh scents of the forest invigorate them and there are open trails on the property and fire roads for morning or evening walks far away from any of the crowded main trails. As the western song goes … "Happy Tails to you."
Located on our premises, we offer three great options for snacks, dining and drinks:
The Black Swift Bistro offers breakfast, lunch, dinner, desserts, apres-hike drink specials – our chefs create delicious hand crafted meals and offer gluten free and vegetarian options. Join us for locally inspired food that is the ideal complement to a day of hiking, cycling or exploring the Rockies. A river stone fireplace sets the atmosphere in this casual bistro named after a rare migrating bird called the "Black Swift" which nests in the creekside walls of Johnston Canyon. There is also an outdoor patio that overlooks the creek so you can enjoy a frosty draft beer or late lunch outdoors. For dinner, the sizzling trout is a signature dish well worth experiencing.
The Market Cafe offers an array of freshly baked goods, in-house made healthy sandwiches, yogurt parfaits, and much more, so you can get on your way and explore the Canyon or nearby attractions. A blend of a French café and vintage diner, the Market Cafe also offers an outdoor patio to enjoy your breakfast or snack. The market is also a gift shop offering a variety of Canadiana mementoes, souvenirs, t-shirts and weather clothing to round out your visit.
The Shack is a popular location tradition. This small stand is is located near the trailhead and offers ice cream, coffee, cold drinks and a variety of snacks.