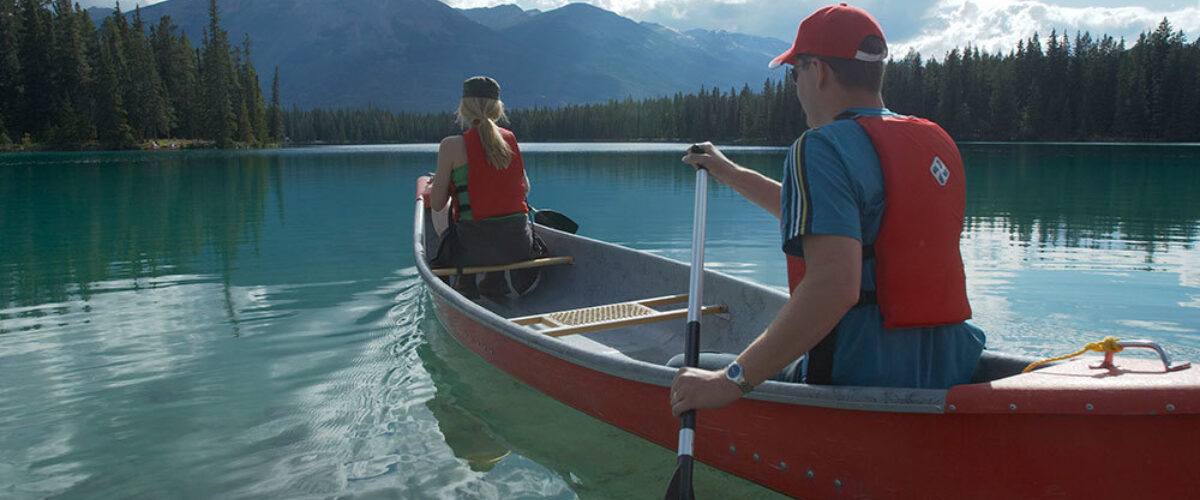 Visitors to Jasper enjoy wildlife and nature untouched, unspoiled.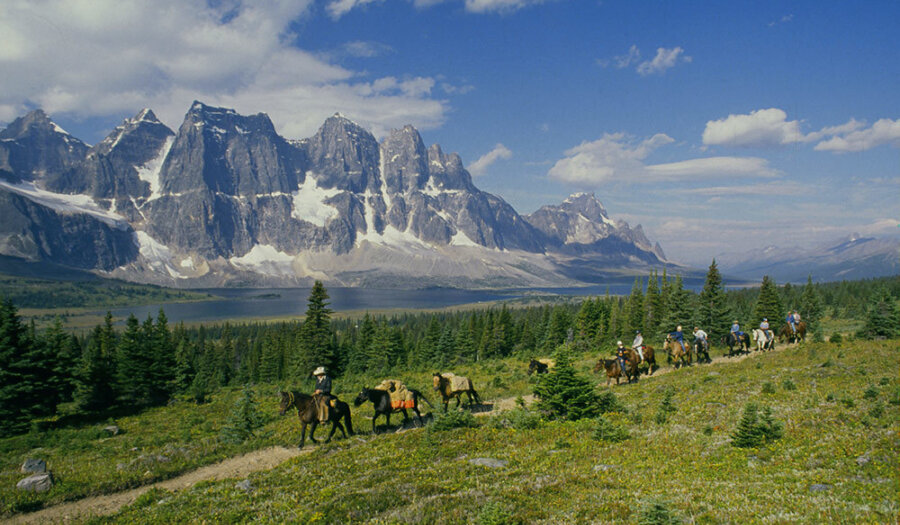 The Rampart Mountains in Jasper National Park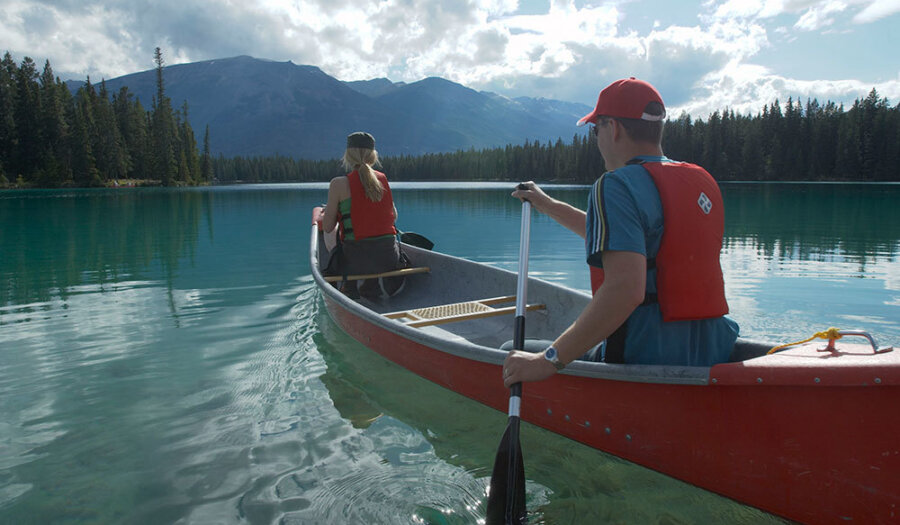 Canoeing in Jasper
Viewpoints overlooking falls, hot springs, lakes, ranching communities, and unparalleled wildlife experiences await you here in Jasper National Park. Jasper is a 309 km (192 mi.) drive from Edmonton.
Check out Athabasca Falls and the beautiful view offered at several points along the falls. Goat Lookout also offers stunning views as well as a picnic area where mountain goats and bighorn sheep can be seen.
Plan the perfect day at the Miette Hot Springs, the hottest in the Canadian Rockies, with trails and picnicking areas nearby. In the winter season, you will be amazed by the ice walk at Maligne Canyon. Imagine frozen waterfalls and a river frozen on top while you walk on it with water rushing underneath. Jasper's wildlife viewing opportunities are second to none.