Dinosaur Trail
49 km loop from Drumheller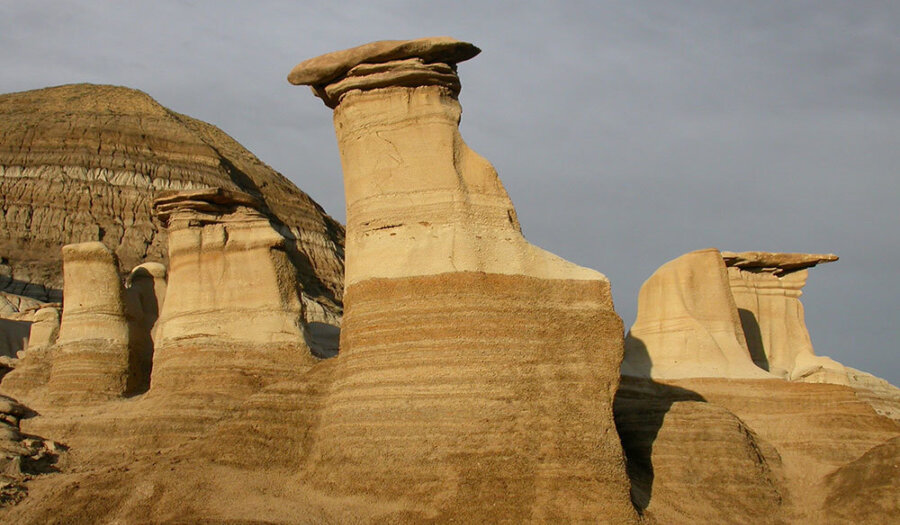 Hoodoos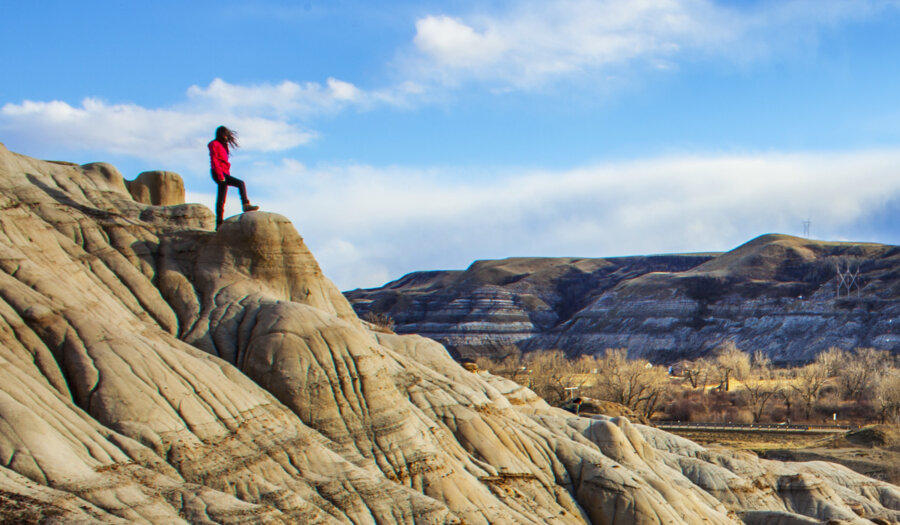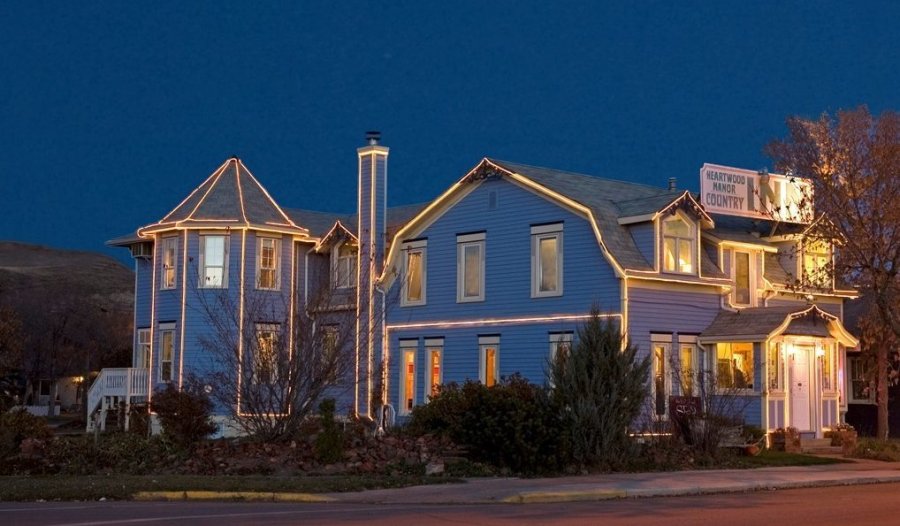 Heartwood Inn in Drumheller
It's a short loop from the town of Drumheller around the Dinosaur Trail, but inside it is some of the most spectacularly barren scenery to be found anywhere.
As you circle the route around Horsethief and Horseshoe canyons, carved by the Red Deer River, picture yourself sailing through a massive, shallow inland sea, swarming with marine dinosaurs twice the size of your car.

Then look down into the dark, desiccated canyons, and think how long it took the river to carve deep and wide enough to reveal this ancient history. It can make you feel tiny, indeed.
Drumheller Itinerary
When visiting Drumheller, there is no other place where you will find stuffed French toast as good as at the Heartwood Inn & Spa.
The stunning, otherworldly landscape of the Canadian Badlands teems with wildlife and unusual species, from prairie rattlesnakes and horned lizards to prickly pear cacti.